Meet the Key Staff at the Victory Community Centre
Learn more about our Board of Trustees
Helen's employment background is in health sector policy and research. Helen currently works in governance across the non-profit sector in Nelson. In addition to chairing the VCC board, she is the Chair of the Victory Primary School Board of Trustees and the Workstar Supported Employment Board. She is a member of the Safeguarding Children Initiative board and is part of the Governance Group for Te Kāhui Ako ki Whakatū. 
Helen enjoys working in collaborative enterprises, particularly in the social services sector.  Helen is passionate about Victory and is committed to supporting local community spirit and enterprise.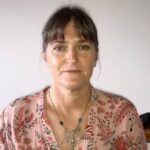 Margaret is a Chartered Accountant with 35 year's experience in the commercial sector and is a committed Nelsonian for 25 years.  She has volunteered in the not-for-profit sector for most of that time. 
She joined the Victory Community Board in 2017 inspired to help provide opportunities for new New Zealanders and other families who struggle with access to employment, health and accommodation.
I have a passion for governance. Having been in governance roles for Iwi, Maori, Health and the community I like to share what I know. Working for Maori, Corporates, Community, government agencies or Not for Profits all bring their own variances, possibilities and risks. It is how we embrace what we do, how we share that knowledge and pass on the skills so that the coaching, multicultural/diversity awareness, leadership training and governance can be used for succession, best practice to raise up the next ranks coming behind us so that they have the best support and frameworks to function appropriately in.
I currently have the awesome pleasure to be part of some amazing board's SVS Living Safe, Victory Community Board and from a management perspective Nelson Women's Refuge.
Past governance roles have included:
Awataha Marae Board, Ngati Tama ki Te Waipounamu Trust, Tama Asset Holding Company, Kotato Ltd, Whakatu Marae, National Choosing Wisely Board, Choosing Wisely Nelson, Consumer Council Nelson Marlborough DHB, National Iwi Water Advisory.
There is not enough diversity on boards, capacity and capabilities need to be broadened, accepted and educated to both new and old governance.
Kylie is a communications and community engagement specialist of 15 years, having gained broad experience working for organisations in Australia and New Zealand.
Kylie has a Masters in Organisational Communication and a Diploma in Applied Photography.  Her current roles include Communications Manager for Predator Free Wellington, and Social Investment Manager for Shell New Zealand. 
Kylie is a strong believer in the critical role played by grassroots organisations and volunteers in our communities, as such she includes a volunteer component in all of her working agreements. Currently her volunteer roles include managing communications for Tiaki te Mauri o Parininihi Trust in Taranaki, as well as providing communications advice to various volunteer conservation groups supporting the work of Predator Free Wellington.
As a Victory local, Kylie is passionate about the potential of Victory and its people.  She is excited about being on the Victory Board and working collaboratively with the community to help achieve our vision of a thriving and caring community.
I have enjoyed being apart of Victory Community for over 20 years. The highlight was being apart of the establishment of VCC followed by the opportunity to be the first nurse at the Victory Community Centre. Now I enjoy participating in a variety of activities here and supporting the board and the VCC team.